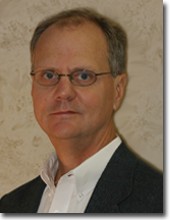 Mark Porter has served as Vice President of RFG, Inc. for over 9 years. He has more than 20 years experience in the insurance and financial services business sectors.
Mark is a specialist in all types of qualified and non-qualified retirement and investment plans. Mark's focus is helping plan sponsors and investment committees manage their fiduciary process as he has extensive experience in the fiduciary responsibilities of offering a corporate retirement plan.
After graduating from the University of Texas at Austin, Mark began developing his highly analytical skills while working as a staff accountant for a regional CPA firm in both Houston and then in Austin, Texas, where he specialized in audits of commercial businesses.
In 1982, Mark gained knowledge and insight in employee benefit programs when he joined New England Financial as a consultant specializing in all forms of corporate employee benefits.
Mark differentiates himself from other advisors by truly being an active resource to his clients. He is committed to the success of the retirement plan, on both the company and employee level.